9th – 15th October, 2017
International Baby Loss Awareness Week provides the opportunity for parents and families around New Zealand to come together and remember the lives of their babies who have died. We acknowledge the lives and deaths of all babies, no matter what their gestation, length of life or how they died.
It is also a chance to highlight the work done by Sands around New Zealand. The aims for the week are:
To promote 15th October as National Baby Loss Awareness Day
To promote the Annual Global Wave of Light and other events or services where parents can publicly acknowledge their babies.
To raise awareness and increase understanding of the impact of baby loss amongst the wider community.
To invite all Sands parents, families and friends to our Annual Remembrance Day and other events. See event details below.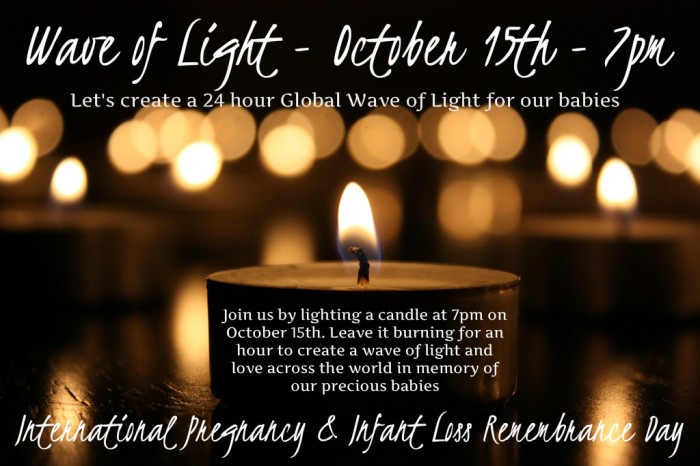 Annual Remembrance Day
All Sands parents, family and friends are invited to attend our Annual Remembrance Day on Sunday 8th October. Our family friendly event is an opportunity to meet with other bereaved parents and family members, honour our babies, tie a ribbon on our remembrance heart and be together on this special day.
In previous years members have released bio-degradable balloons in memory of their babies. We are aware some people have some environmental concerns regarding this. In order to provide a day that is inclusive for all we are offering a choice of blowing bubbles or releasing balloons and allowing families to choose how they honour their baby.
Our 11th Annual Remembrance Day in 2016 was another beautiful day with many people attending, including parents, grandparents, siblings and other friends and family members of babies who have died. This has become a very special day in the Sands calendar and one we would like to share with you again this year. Children welcome.
Date: Sunday 8th October
Time: Open from 1:30pm for sausage sizzle with a 2pm release of bubbles and balloons
Venue: Herne Bay Petanque Club

There will be a small $2 donation requested for sausage, cake and refreshments, with all funds and donations going to Sands Auckland.
If you are interested in coming along please email us for venue details as we need an idea of numbers for catering. Please also indicate if you would like a balloon or bubbles so the appropriate numbers can be ordered.
Email: info@sandsauckland.org.nz
Please note this event will go ahead no matter the weather. Rain or shine we'll gather together and remember our babies. Our venue has plenty of indoor space and some outdoor cover, so there will be shelter.
Annual Global Wave of Light Service
This event is arranged by the Women's Health Chaplain at Auckland City Hospital and is an opportunity to light a candle and participate in the Global Wave of Light. If you would like you may also read a poem or say a few words for your baby/babies. You are also invited to a light supper to follow the service. Children welcome.
Date: Sunday 15th October – International Pregnancy and Infant Loss Remembrance Day
Time: 6:45pm
Venue: Hospital Chapel, Level 6, Auckland City Hospital
Supper: To be served in the Level 9 Atrium following the service