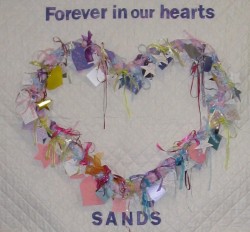 Date: 1st Thursday of each month (no January group)

Time: 7:15 – 8:45 pm

Venue: YMCA Mt Albert, 773 New North Rd, Mt Albert – We meet in the Garlick Room — turn left at the reception desk.
Monthly support meetings allow for the expression of loss and grief in a safe, non-judgmental and caring environment. They are available to parents and families to talk, if they wish, about their babies who have died. Parents who share similar experiences can often listen, acknowledge and accept feelings that others may find hard to comprehend. These meetings are facilitated by one of our support volunteers.
Sorry, but there are no childcare facilities available — these meetings are for adults only.
Meetings run from February – December, there is no support group held in January.
Please contact us for more information.